The spider exercise comes in a few different forms but they are all based on the same thing. Whatever versions you use, they are great for building dexterity, synchronisation and speed, in fact they are just all round useful for improving your guitar technique.
I haven't shown any picking patterns in these Tabs because as always, I think you should practice them all. Do the whole thing starting on a up stroke, then do it again starting with a down stroke, alternate picked, economy picked. There's always a lot of questions about how you should pick scales and exercises. I always have a simple answer for this… try them all! If something's difficult then you can only benefit from practicing it.
Spider Exercise 1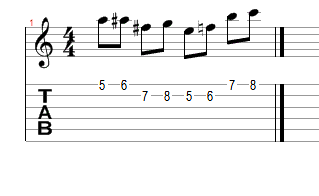 Spider Exercise 2 Up and down the strings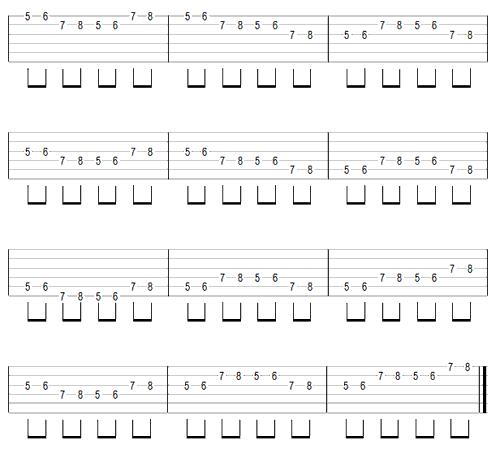 Spider Exercise – Variation 1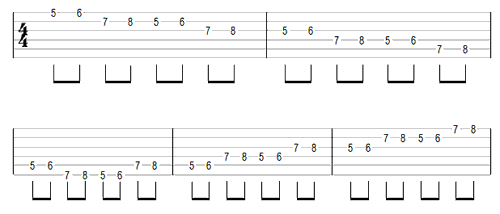 Spider Exercise – Variation 2

Spider Exercise played in triplets. This is difficult, make sure you play with an accent on the beat (every third note) to get the most benefit from this exercise.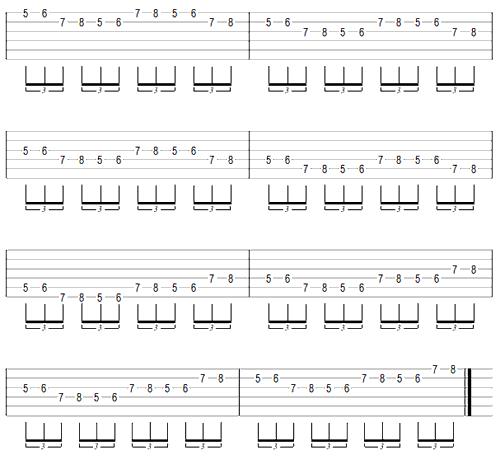 Spider Exercise – variation of the first played in reverse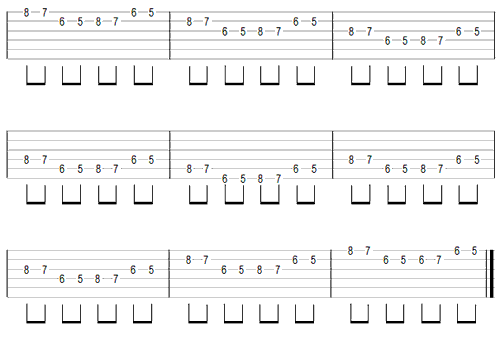 You can create many variations of this exercise, try to find others yourself.
Have fun!